Sterling Silver Personalized Message Bracelet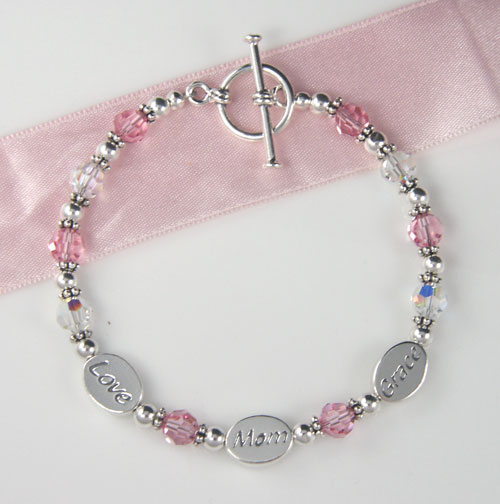 A beautiful personalized sterling silver message bracelet that can be used for any occasion and for anyone. This bracelet makes a wonder Mother's Day gift as you can use your own words to tell your mother or grandmother how special they are. This bracelet is made with all sterling silver parts, beads and message beads. This Mother's Bracelet features genuine Swarovski 6mm round crystals and you get to choose the color to replace the rose beads.

You can create your own personalized message bracelet by choosing your own message and bead color.