Gift Services

Gift Message
If you choose to include a gift message, we enclose a packing slip with the merchandise description but no prices and with your gift message typed.
Gift Packaging
We offer purple velvet jewelry pouches in three different sizes that you can add to any order in any quantity. We package your jewelry in plastic bags and then enclose them in the velvet pouches. We also offer silver foil jewelry boxes and for a nicer look, white leatherette jewelry boxes. All jewelry is packaged in clear plastic bags first except for the leatherette boxes. To keep your costs down on the jewelry, we do charge for these different types of gift packaging.


These drawstring purple jewelry pouches are available in three sizes: Small, Medium and Large
Small - 2" x 2 1/2", Medium - 3" x 4" and Large - 4" x 5"
Small - $0.40 each
Medium - $0.50 each
Large - $0.60 each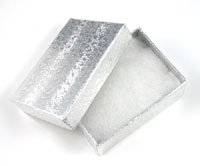 Medium Silver Foil Gift Box - 3" x 2 1/2" - $0.75 each
Small Charm Size Silver Foil Gift Box - 2" x 1 1/2" - $0.40 each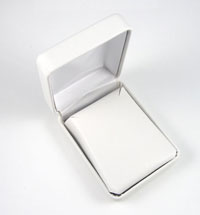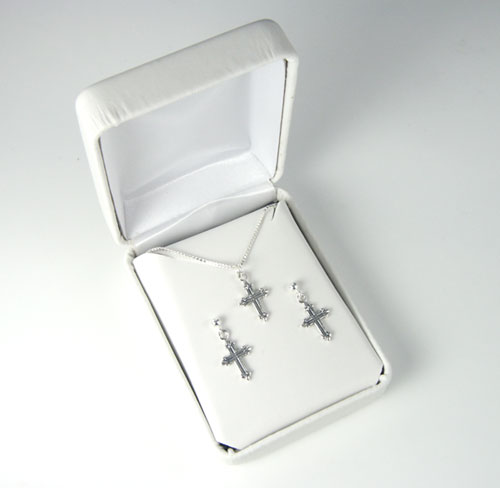 White Leatherette Pendant Box - $2.75 (can be used for necklace and earring set)
White Leatherette Earring Box - $2.00